Ready to explore a change in careers, but not sure where to start?
Mapping out potential courses of action doesn't have to be so hard
Whether you've been in the same industry for decades, you're a new grad from post-secondary, a creative with little or no formal education, or about to become a military veteran, Empowered Path is here to help you discover and explore potential courses of action to plan your route to success.
Coming end September 2022! The on-demand version of Navigating your Career Route Map: Designing Courses of Action to help you Achieve your Definition of Success program will be offered as a 3-part series of courses and as a bundle!
Add your email to the mailing list to get the latest updates.
Learn about the upcoming series of courses launching August 2022!
Time spent in Recce is seldom wasted.
"Recce" is a military term, short for reconnaissance, and basically means exploring the paths you might take without committing too much energy or investing a lot of money and other resources to help you make an educated guess on how you may plan to achieve your goal(s).

I encourage you to conduct a recce of this site, and the courses offered here, to figure out if you'd like to invest your energy, time (and eventually money) here. The free mini-course "Networking: Identifying and Connecting with Friendly Forces" is a great place to start.
Rules of Engagement for Empowered Path courses
1. Everyone deserves respect
2. Be true to yourself
3. Content is offered in accessible formats
4. Live sessions will start and end on time.
You've got a formal education, and decades of experience in one industry, lots of drive and a dream that you're steadily working towards. You could use a sounding board to help you discover which paths might help you reach your goals faster.

You're a recent college or university grad, who's doing very well in your current job, and wondering how to find the next opportunity to help you reach your long-term career goals.

You're a creative with a varied career and little to no formal post secondary education who wants to grow your passion project side hustle into a full-time abundant career, even if that means creating your own job.

Most of your career has been in the military, you know it's time to move on, but you're not quite sure how the skills you developed in the military can be transferred to a meaningful second career on civvie street.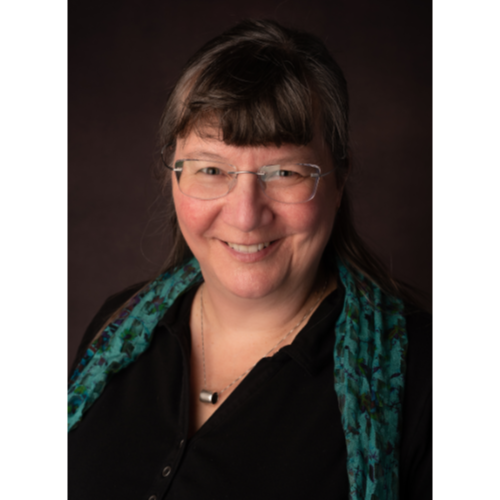 Get to know Chantal Fraser (she/her)
Owner of Empowered Path Inc.
Hi!
I think of myself as a Thought Partner, someone who helps you learn practical strategies, tactics and skills that can help you achieve your goals and thrive. Consider me your guide, helping you discover and explore potential paths to reach your definition of success. 
You already have it within you to achieve your goals. I provide a sounding board, asking questions to make sure I understand what you're trying to do, which often helps you clarify your goals. I also offer feedback on what you're doing now, and make suggestions about things you may choose to do differently. 
To do this, I leverage my 40+ years of leadership - yes, I started leading people when I was a young teenager! I continued to hone my leadership skills during a successful 28-year career serving in the Canadian Armed Forces.  I was a Lieutenant-Colonel when I chose to become a veteran. 
I've been helping people figure out how to achieve their career goals for more than 20 years.
Now, with almost 10 years as an entrepreneur and 20+ years experience as an active volunteer in my community, I've learned how to guide other entrepreneurs and volunteers to success.
The top three skills people endorse me for on LinkedIn are "Leadership Development, Training, and Leadership."  Hundreds of people say I'm good at this! 
My purpose is to help you learn ways that you can help yourself, your community and organization thrive. 
Take a Free Course on Us!
Learn how to grow your own network of Friendly Forces to help you achieve your goals.
Why Empowered Path?
Our courses will help you set the conditions for success, to plan and select courses of action that may help you discover the right paths to achieve your definition of success.
Courses are led by a military veteran who has created a life she loves and knows how to help you do the same.

You won't be alone. Our programs include personal coaching and mentoring as well as a community of people working together to build their futures.

Join an inclusive community. Our courses aim to be accessible for people with sight and hearing loss, neurodiverse people, and for all genders and gender identities.
What real people write about Chantal
Kris Dawson, CHRL
Even though part of my background was as a career coach, it's really hard to coach yourself into your next career. So I reached out to Chantal to get some clarity around my approach to a possible job opportunity. (She made herself available right away for me - on a Sunday morning!) She gave me some straight forward simple advice (and confidence) on what to do to ensure my needs were met. And, it worked! I landed exactly what I was after. Thanks Chantal for being my trusted coach and cheerleader all in one! More on Chantal: I first met Chantal around 7 years ago through an HR Conference, hadn't spoken to her in awhile but always had her in the back of my mind. She carries with her great knowledge and experience and a very positive mindset and is available when you need her most! I have no doubt that she can help others gain a clearer path to their next career move.
Matt Richardson
I first encountered Chantal while doing a presentation on Human Trafficking and online safety for the Belleville and Trenton & District Business and Professional Women's (BPW) Clubs. Soon after we met for coffee and our meeting that day changed both my life and business model! First, I met a new friend and gained a tremendous mentor! Chantal also opened up a series of new doors for me by suggesting I consider speaking for an upcoming Human Resources Professionals Association (HRPA) conference. It had never occurred to me that the skills I had been using to create online safety programs could be re-purposed for the HR and business community. Soon after our meeting I was booked as a speaker for a large HRPA conference and am now listed on their Speaker Roster! It was clear from the beginning that Chantal possesses strong leadership skills - including her unique ability to recognize unconventional talent and apply it in creative and innovative ways! She is a very deep and insightful person and has proven to be a great mentor. Chantal is personally responsible for helping me identify opportunities to expand my business model and has significantly increased my professional network. She has directly made meaningful connections for me, generated many referrals leading to work, and has generously shared her contacts to help me grow. I highly recommend Chantal to anyone looking for a gifted facilitator and story teller who can skillfully deliver training on many topics including; mentorship and leadership, HR and recruitment, networking and career development and much more. I am a personal attestation to her services ... she changed my life and she can change yours too!
Katrina Osborne
I met Chantal towards the end of my four year University term. I was exploring the channels the HRPA offered to new CHRP candidates, specifically within volunteer or mentorship opportunities. I was matched up with Chantal through the HRPA mentorship program, and I have been grateful of that ever since! As a young professional, I was looking to broaden my network and emerge in to the Human Resources field. Chantal is always happy to meet new people, listen to and understand their story, and offer encouragement and words of wisdom based on her vast breadth of knowledge and experience. Chantal is incredibly positive, inclusive, and exhibits the qualities of a true leader. Chantal is also always looking for ways to broaden her her skill set and interests, through further education, course work, and training. She truly enjoys what she does, and you can see this through her truly enriching work with causes and topics she resonates with and cares deeply about. As a mentor, Chantal is my first point of contact when I am looking for career or professional development advisement. Her insight and guidance have given me the confidence to pursue my goals, and accomplish them with perseverance and determination. I hope to one day able to influence and encourage others as well as Chantal, through her brilliant story telling and passion for her work. Thank you, Chantal, for bringing out the best in me every time we connect!
Lydia Adunola
Mentors are very important for individuals embarking on professional careers. Chantal Fraser has been a wonderful teacher, leader and friend. She is everything one could look for in a good mentor. The first time I met Chantal, I felt so comfortable to express myself on a professional and even personal level. She listens with an open mind and makes you feel important. She takes down notes in every mentor meeting, the effort and care Chantal has put into mentoring me deserves some compensation. I want to be a leader like Chantal Fraser! I am grateful for the support and kindness she has shown to me on my professional journey. I only hope I can return the favor sometime in the future. Thank you for opening my eyes to new opportunities and growth.
Jenny Chandler
I feel very fortunate to have had the opportunity to get to know Chantal. A gifted speaker and training facilitator, Chantal has a wealth of knowledge and is eager to share that with people and businesses in our community. She is easy to talk to and the amount of care she puts into her work really sets the bar for those in her industry. I have recently been working with Chantal to prepare a speech for an event she is running: her enthusiasm about what she does is contagious and I am excited for the opportunity to work further with her! Aside from her talents as a professional, Chantal is a very kind, honest and one of a kind individual. The way that she nurtures connections she has made within the community has been wonderful. I have been extremely grateful for her support and kind words for every endeavour my business tackles. I highly recommend Chantal for any personal speaking event and/or to help you to truly achieve your overall goals within your business.
Elizabeth Nicholas
It is my immense pleasure to write this recommendation for Chantal. A real go getter, Chantal embraces and shares opportunities with her many network connections. Hard working and dedicated to her community and association affiliations she brings fresh perspective and ideas to reality. I am honoured and pleased to be part of her network.
Stephanie Anaka
Chantal it was an absolute please to speak with today. We spoke for about an hour half of great conversation today. I wrote about a page and half of notes, she has a vast knowledge of wealth in her area and seems to be constantly growing. After chatting we finally knew we were cut from the same Indigenous and military coth in our backgrounds. Together we lots of information to share with each other. Moving forward it is my absolute pleasure to now say Chantal is a definite blessing to know in your life. Thank you Chantal
Join Chantal's mailing list!
I plan on sending out a regular newsletter around the beginning of each month. Depending on what areas of interest you select, you may occasionally receive other email from me, as I pass on information that is simply too good to keep to myself. And of course, you'll be able to unsubscribe with one click, at the bottom of every email I send.
Discover and explore your path
Empowered Path is here to help you discover and explore potential courses of action to plan your route to success.
Our tagline is  Share, Learn, Thrive. Be part of our Thought Partner community, share what you know, learn from our instructors and other participants, so that we can all find our own paths to thrive.
Inclusion Diversity Equity and Accessibility (IDEA)
Chantal Fraser, the Founder of Empowered Path Inc., strives to learn all that she can to share inclusive and accessible content, so that everyone who participates in these courses can learn how to thrive based on their own interests and preferred ways of absorbing knowledge.